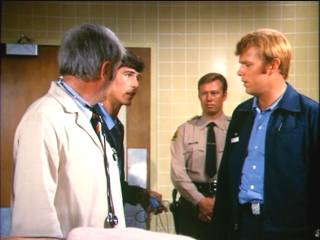 New! 7/23/09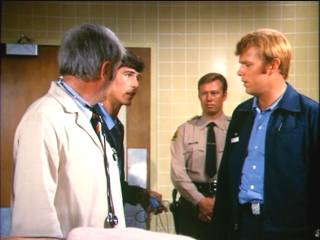 The First
By Audrey W.
A stunned John Gage slowly removed the leads from the chest of the heart attack victim he and his partner Roy DeSoto had brought into Rampart Emergency. The two had been sent out on a call for a 'possible heart attack', only to find the thirty-two year old victim was without a pulse and not breathing once they arrived at the scene.
The recently trained and certified paramedics had worked feverishly to bring the young man back. It was their first situation of this type since the bill known as 'The Wedsworth-Townsend Act' had been passed, allowing for them to perform medical services in the field without the accompaniment of a nurse; just a doctor on the other end of the communication line to guide them through.
For the past several shifts, John and Roy had met with one success after another, whether it was a simple rescue that took minutes or to rappel down a cliff to an unconscious climber with several broken bones. The team had been jubilant over the early results, almost forgetting that the day would come that it wouldn't go as hoped.
Now that day and time was here. Though they'd tried everything available to them to revive the victim, nothing could be done. It was too late.
The police officer that had responded to the call as well had come to the hospital directly from the scene, his concern high. He'd slipped into the treatment room just as Doctor Early announced the time of death.
With the leads and monitor still in his hands, John stood and eyed his somber partner. He opened his mouth to offer words of support, but they weren't there. The younger paramedic found he'd need some time to take in this first loss, accept that it happened, before he could say anything of help. He had a feeling Roy was having the same thoughts.
Doctor Early turned to console the men; to remind them that even doctors struggled through emotions with any patient they lost. It was never easy, even after all his years of experience.
John nodded in response, then motioned for Roy to follow as he left the room, taking one last glance over his shoulder from the doorway at the victim they couldn't do anything for.
They headed for the squad, knowing they'd deal with the loss together and get through it, as partners and as the friends they'd already become.