Tasty Treat
by Purry
"So addictive."
"John!"
"And sinful."
"Johnny!"
"I just love to nibble my way down."
"Junior!"
"Delicately devouring."
"Johnny!"
"Every bit..."
"Johnny..."
"Roy, I have to do it my way."
"But your way..."
"My way I savor one of life's pleasures."
"I always thought your consumption-method would be more out of control."
"No way!"
"But you are so precise about it."
"Well, how do you do it?"
"I'm definitely *not* mindful of the experience. At least not as much as you."
"How can you *not* be?"
"It isn't something that I want to spend a lot of time on!"
"Man, Roy, this is a treat, a treat that shouldn't be taken for granted."
"To be honest with you, it kinda makes me sick."
"Sick?! Really?"
"Yeah!"
"Probably too much too fast."
"I don't know!"
"Next time, try it my way."
"Junior, who'd thought you'd be a master in the art of eating candy corn!"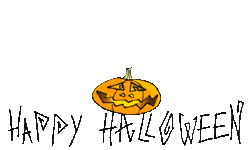 *Click on the greeting above to send Purry feedback